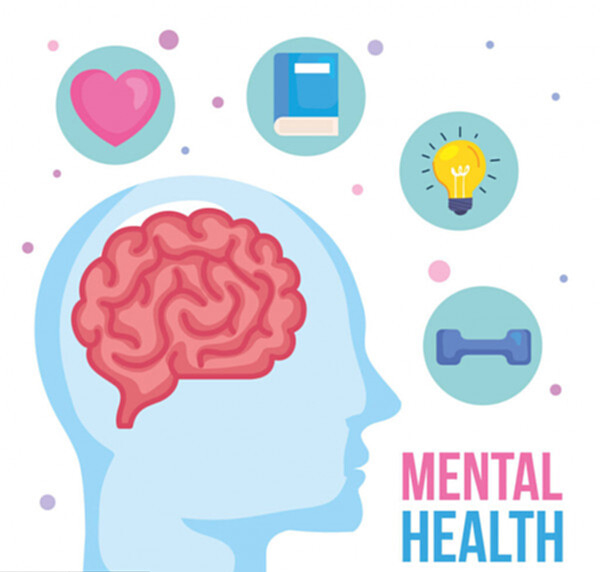 Mental health in an epidemic
An epidemic makes the crowd panic. This is a good example. Many people were in the supermarkets like headless flies snapping up all kinds of items that can be stored for a long time, some people snapped up rice, salt, oil, noodles, instant noodles, when people heard the news soon after, the psychological panic is not ready to digest, it turned into all kinds of action snapping up, grabbing masks, grabbing rice and noodles, as if buying more, psychologically can feel safer.
Those who are determined have their own discernment.
But of course, a person who desires peace and quiet in the city would not want the city to be quiet because of the epidemic. We want people to have fewer desires, but we certainly don't want them to have fewer desires because of the coming epidemic. A long-lasting society, a harmonious and peaceful society, we would all hope would not come about because of the arrival of an epidemic.
But the coming of the epidemic has, after all, given us clarity in the moment.
Those gentlemen who had not loved staying home with their wives and children for so long returned home: many fathers began to play with their children. Those people who ate and drank outside every day began to enjoy home cooking: many dads began to cook. You can't watch movies, all the red earth and mundane fields are closed, and the fireworks are naturally gone.
Some usually hidden family conflicts also began to clash and erupt in the day-to-day relative
Although the epidemic had some strange positive effects, there were, of course, more negative ones. Even for those who do not have the disease and do not have any symptoms, there is a disease that cannot be avoided, and its name is "epidemic syndrome".
"It is not a special disease, but a presentation of people's failure to effectively manage their physical and mental health in the midst of an epidemic, and it is certainly not a great disease.
The epidemic syndrome can manifest itself in the following ways: Although you are at home all day and have no symptoms, you still feel in a state of panic. You look everywhere for news and information about the epidemic and cannot stay quietly without watching it. Your heart is filled with various data, depictions in the news and self-reports of infected people, and your heart is in a constant state of agony, tears, insomnia and all kinds of discomfort.
Of course, we should not take the epidemic lightly, we should watch the news, we should understand the current situation, and we should take proper precautions. In order to prevent ourselves from suffering from "epidemic syndrome", we can try to do the following: pay attention to only a few authoritative agencies to broadcast the news of the epidemic, consume less useless news, and if we feel that we can't bear it inside, deliberately reduce watching the oral records of front-line patients to reduce the pollution of information inside; although we are living at home, we should pay attention to maintaining our daily physical and mental health, and be more active. When you feel so depressed that you can't get rid of it, make yourself smile; maintain daily fitness exercises such as natural tapping, meridian tapping, rhythmic exercises, and singing to soothe your mind; keep doing daily activities that reflect your creativity and ideas, and treat your family members kindly. When you want your family to treat you how you want to be treated, say what you want instead of blaming each other with complaints; keep cleaning and sanitizing your home, and make your home life orderly and beautiful ……
The epidemic is not only a test of human kindness, but also a test of our mental capacity. When we have done everything we can to protect ourselves, we must feel that we have the ability and strength to take on any possible outcome – if we have done our best and still somehow get infected one day in the future, proving that we cannot escape our fate, then let's be honest and accept it!